Inflatable
From wipipedia.org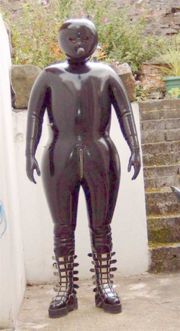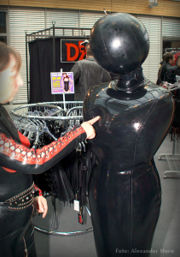 An inflatable is a latex fetishist who wears garments that are inflated around the body.
Inflatable garments can be of any design, and cover any amount of the body, although they most commonly cover the genitals and the head. Needless to say, inflatable hoods covering the heads are airtight and some method to allow the wearer to breathe must be provided.
Typical inflatable garments include:
Such fetishists describe a feeling of compression and the sensation of the added spatial volume to their bodies.
The design and manufacture of inflatable garments are challenging problems.