Gymnastics
From wipipedia.org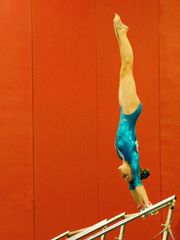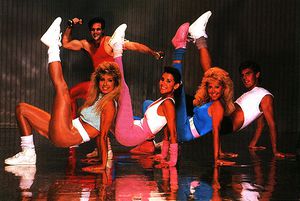 Gymnastics is a sport involving exercises displaying physical agility.
The word comes from the Greek gumnos, naked, and in classical Greek times gymnastics were performed by naked men. Nowadays, competitors are generally young, often female, fit and well-toned, and women generally wear leotards.
People doing aerobics, especially instructors, may be regarded in the same light as gymnasts. Many aerobic exercises involve bending over, emphasising the buttocks.