Bending over
From wipipedia.org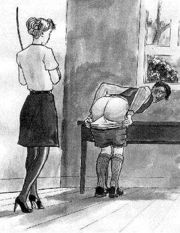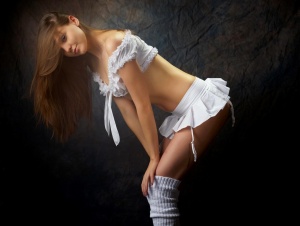 Bending over has two significances in a BDSM/fetish context.
1. Someone may be required to bend over in order to be spanked or caned.
2. If someone bends over, it may provide opportunities for a downblouse or upskirt view. The buttocks are emphasised. Further, the clothing over the buttocks will stretch; this may produce or enhance VPL. The clothing may become see-through; leggings are particularly susceptible to this.
See also