Tennis
From wipipedia.org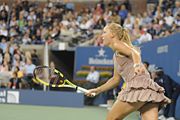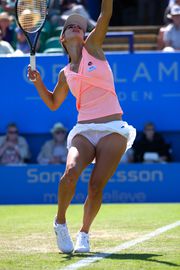 Tennis is a ball game usually played between two people (singles, generally of the same sex) or two pairs of people (doubles, which can be all male, all female, or each pair "mixed").
Its fetish/voyeuristic aspect arises because female players usually wear a loose miniskirt so that during athletic movements their panties become visible. These panties are often ornate and frilly.
One of the most celebrated transsexuals was ophthalmologist and tennis player Richard Raskind, who became Renee Richards. After her change, she had great difficulty in persuading the authorities to let her play tennis as a woman.
See also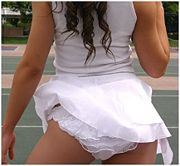 External links