Platform shoe
From wipipedia.org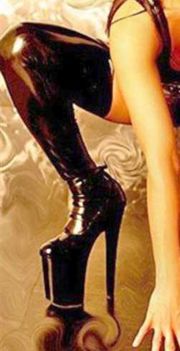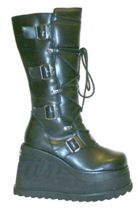 A platform shoe is a shoe with a very thick sole or platform. There are also platform boots.
Shoes for fetish wear sometimes have platforms so that the heels can be very long. It is much easier walking with a 6 in heel if the sole is 3 in thick so the difference is only 3 in.
Alternatively, particularly with boots, the heel and sole may be continuous, as in the picture.
See also