Bizarre (fetish magazine)
From wipipedia.org
Bizarre was a fetish magazine published (and mostly written and illustrated) by John Willie between 1946 and 1959. The magazine is now considered to be a classic and an important milestone in BDSM publishing. It has been reprinted by the publisher Taschen.
There were many letters from readers. It has often been suggested that he wrote these too, but he always denied this.
The picture of the Devil in the illustration is a self-portrait.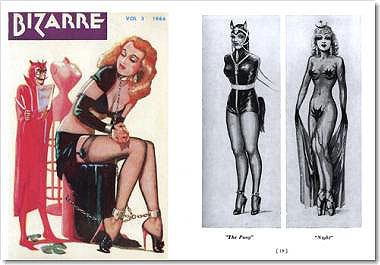 See also
References and further reading